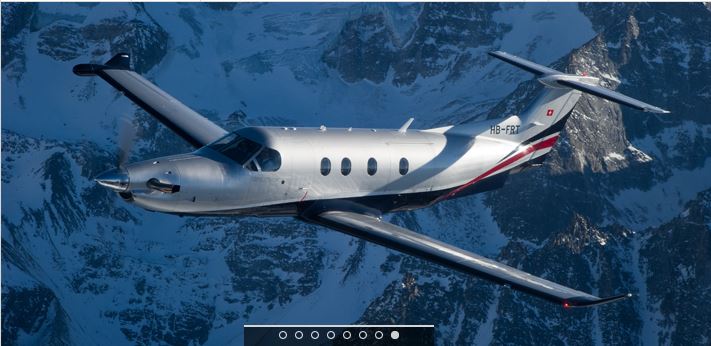 Imagine being able to fly anywhere in Europe at 24 hours' notice in a luxury, private aircraft. Now imagine the cost is reasonable and affordable without compromising the professional service you would expect from first class travel.
The 'fractional ownership' program means that individual and corporate customers can have exclusive use of a luxury private aircraft.
The aircraft in question is the renowned Pilatus PC12. You can see the review of this exceptional aircraft in the YouTube video below.
The Pilatus takes six passengers plus all their luggage. You could leave the Isle of Man airport to be in Paris or Brussels in under 2 hours; or reach Geneva, Milan or Nice in around 3 hours.
There are around 1500 main and local airports around Europe where the Pilatus can land. Whether you're travelling on business or pleasure, fractional ownership of an aircraft can save enormous amounts of time and give complete flexibility. Your flight can leave a little late, if required. You could even change the destination mid-flight. Plus you avoid all the normal queues and delays associated with scheduled flights.
For more information please get in touch with me.
nigel@nigelwatson.im
Fractional ownership of #Pilatus aircraft in #IOM Isle of Man. nigelwatson.im/?p=283

— Nigel Watson (@nigelwatsonIM) March 1, 2013