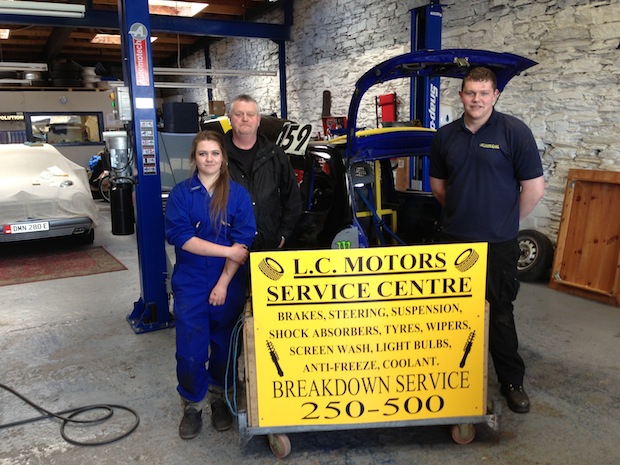 Following a recent coaching initiative by Manx Youth Opportunities, we are delighted to announce that LC Motors of Ramsay have offered a 12 week work experience to Manx teenager Jasmine Potts.
For Jasmine it means that her dream of becoming an automotive engineer is one step closer.
Dave Oldland is the owner of LC Motors. He says he is "delighted to be able to help a local youngster to get started in her chosen field."
In the photograph above, Jasmin is shown with Dave Oldland and his son Will at LC Motor's service bay.
LC Motors is based on the West Quay. They are also partnered with Lezayre cabs. As Dave says: "So whilst your car is being serviced we can also provide a taxi to ferry customers around town."
Congratulations go as well to Angelena Boden of The 15 Minute Trainer (website link) who coached and mentored Jasmine in the run-up to her work experience assignment.