Update. This aircraft is now sold.
We still have a Eurocopter EC145 for sale.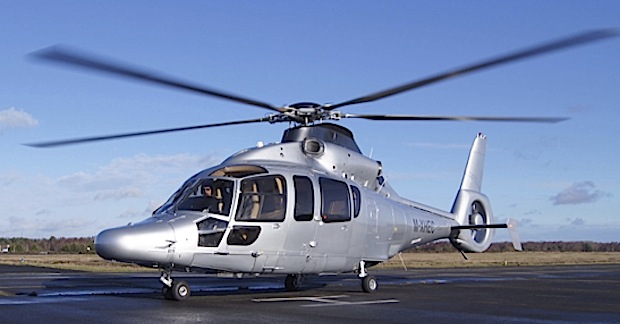 The Eurocopter EC155 B helicopter has over the last decade become one of the most successful VIP helicopters in the World.
I am very proud to be representing the sale of M-XHEC on the part of the owner.
The VIP seating arrangement may accommodate between four and eight passengers.
The helicopter has been enrolled under the Power by the Hour (PBH) and Service by the Hour (SBH) SBH programmes of Eurocopter and Turbomeca since delivery and as a result benefits from the enhanced support both of these programs offer.
The helicopter has been operated almost solely in the London area since delivery in 2000. It is a discreet machine with a light and bright interior ideal for a discerning owner wishing to move into twin engine VIP helicopter operations.
Please check out the brokerage section of the nigelwatson.im website to learn more about this helicopter.