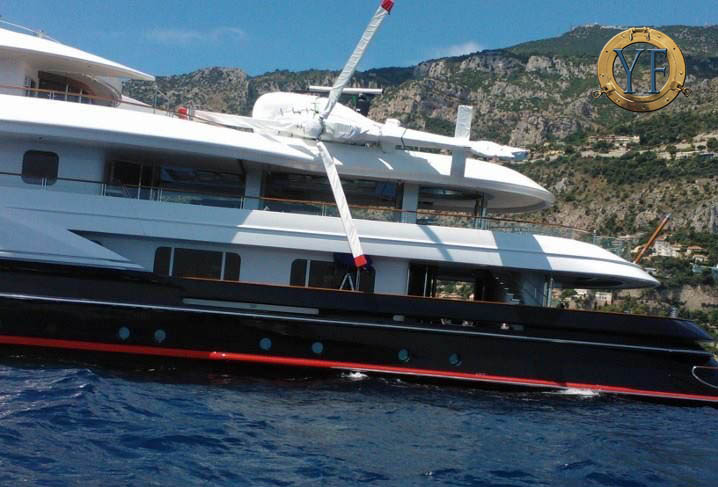 You might have read in Super Yacht news or on Yacht Forums about the recent accident on Attessa IV when their embarked helicopter was blown onto its side during a storm.
Although this will undoubtedly be an expensive mistake, at least I was happy to read that there were no personal injuries. In that respect this incident could have been a lot worse.
I have advised on the safety infrastructure and crew training for embarked helicopters on numerous superyachts. This incident serves as a reminder that we must always be vigilant.
Out of interest, there's a video below of a Eurocopter landing on Attessa IV during happier times.
Image source:
http://www.yachtforums.com/forums/general-yachting-discussion/21223-attessa-iv%3B-helicopter-falls-over-storm.html

Please re-tweet this article.
Attessa IV helicopter accident. #Superyacht safety training. http://t.co/02EAuFvDyS

— Nigel Watson (@nigelwatsonIM) August 1, 2013