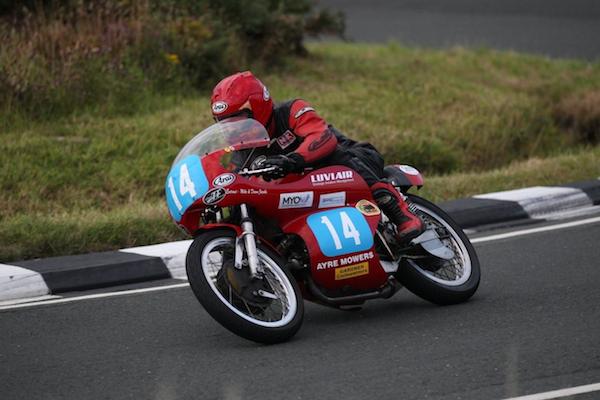 During the last year I have really enjoyed following the progress of Allan Brew during the 2013 racing season. During the last 12 months he had had some impressive results with his Aermacchi 350 and a Seeley G50 classic motorbikes.
Allan has sent us details of the last two races of his season:
At the Irish Road Race Championship, Classic 500 event, Allan was victorious and took first place. On his way to winning this championship, he had 4 race wins at Cookstown, Tandragee, Armoy and Walderstown. In the Classic 350 event Allan came 5th overall, including a 2nd and three 3rd place finishes.
At the Classic TT Allan was ranked 9th in the 500 Senio Classic event and 13th in the 350 Junior Classic event. Allan tells me that: "The rebranded event this year included many TT stars and some very exotic and expensive machinery. There were two classification of riders for each race: GP and Privateer. I was classified GP when I should have been Privateer and as such I missed out on the prize of being 1st Privateer in the 500 race. For next year the classification will be 'tightened' and I will be a Privateer!"
I am greatly looking forward to following Allan's progress in the 2014 classic motorcycling calendar.